Orange Wants Top Performances
The new owner of the Sale Sharks team, Simon Orange, wants the club to perform at its best and to reach the pinnacle of the English rugby. This successful entrepreneur has taken over the Sale Sharks club this season. It is believed that Simon could be the special person that the Sale Sharks were looking for to help them turn the fortunes of the rugby union club.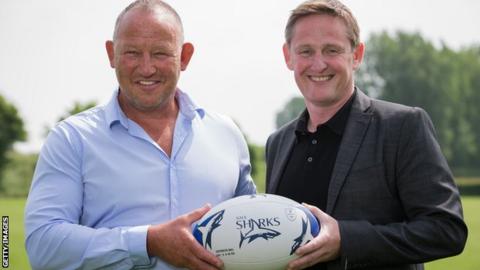 Simon is the boss of the successful corporate acquisitions and Investment Company in Manchester named CorpArq. He signed a deal to take over the rugby union club Sale Sharks in June this year to take over the share from Brian Kennedy. He ended his 16 year old tenure with the club by handing it over to Simon. Simon is already making plans to propel the club to newer growth stages, both on and off the field.
Following the entry by Simon as a stakeholder of Sale Sharks, the CEO of Morson International, a Manchester recruitment business, Ged Mason, has also joined in as a stakeholder of the club. That's not all. Simon Orange has also attracted some of the well known business leaders to join the new board of the Sale Sharks club.
The Sale Sharks club has also added new players to their squad after Simon entering the fray and the new stars includes: Halani Aulika and Mike Phillips, the ex-Wales rugby international.
Simon Orange believes that Steve Diamond is very important for the club and is a key part of the Sale Sharks team. He has been involved in more than 350 games in his professional career. He is the real driver of the club and it was he who has got Simon to be involved in the club. The stakeholders of the club are looking to make this team one of the best and to achieve this success, they will definitely need the services of Steve Diamond.